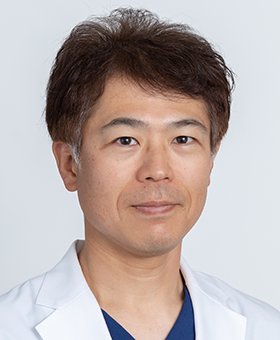 主な経歴

1996年 鳥取大学医学部生命科学科卒業
2004年 大分医科大学医学部卒業
大分大学医学部付属病院
国家公務員共済組合連合会 新別府病院
大分三愛メディカルセンター
所属学会

日本内科学会
日本消化器内視鏡学会
日本消化器病学会
日本膵臓学会
日本胆道学会
資格

日本消化器内視鏡学会
 専門医・指導医・九州支部評議員
日本膵臓学会 認定指導医
日本胆道学会 認定指導医
日本消化器病学会 専門医
日本内科学会 認定内科医
日本医師会 認定産業医
専門分野
主な業績

Diagnostic Strategy of Early Stage Pancreatic Cancer via Clinical Predictor Assessment: Clinical Indicators, Risk Factors and Imaging Findings.
Sagami R, Sato T, Mizukami K, Motomura M, Okamoto K, Fukuchi S, Otsuka Y, Abe T, Ono H, Mori K, Wada K, Iwaki T, Nishikiori H, Honda K
Diagnostics 2022, 12(2), 377; https://doi.org/10.3390/diagnostics12020377
Accurate Evaluation of Residual Common Bile Duct Stones by Endoscopic Ultrasound: A Two-Step Check Method for Residual Stone Clearance.
Sagami R, Hayasaka K, Ujihara T, Iwaki T, Katsuyama Y, Harada H, Tsuji H, Sato T, Nishikiori H, Murakami K, Amano Y. Digestion. 2022 Feb 4:1-8.

Pre-Operative Imaging and Pathological Diagnosis of Localized High-Grade Pancreatic Intra-Epithelial Neoplasia without Invasive Carcinoma.
Sagami R, Yamao K, Nakahodo J, Minami R, Tsurusaki M, Murakami K, Amano Y.
Cancers (Basel). 2021; 13: 945.
Aerosols Produced by Upper Gastrointestinal Endoscopy: A Quantitative Evaluation.
Sagami R, Nishikiori H, Sato T, Tsuji H, Ono M, Togo K, Fukuda K, Okamoto K, Ogawa, R Mizukami K, Okimoto T, Kodama M, Amano Y, Murakami K.
Am J Gastroenterol. 2021; 116: 202-205.
Endoscopic Mucosal Resection of Adenocarcinoma at the Minor Duodenal Papilla: A Case Report and Suggestions for the Optimal Treatment Strategy.
Sato T, Sagami R, Nishikiori H, Tsuji H, Sato K, Daa T, Murakami K.
Intern Med. 2021 ;60: 2593-2599.
内視鏡診療におけるCOVID-19のエアロゾル感染リスクと追加感染防御-Endoscopic Shieldの可能性-
佐上亮太,錦織英史,辻博晶,佐藤孝生,村上和成
日本ヘリコバクター学会誌. 2021; 23: 26-32.
Endoscopic Ultrasound-Guided Rendezvous Technique for Failed Biliary Cannulation in Benign and Resectable Malignant Biliary Disorders.
Shiomi H, Yamao K, Hoki N, Hisa T, Ogura T, Minaga K, Masuda A, Matsumoto K, Kato H, Kamada H, Goto D, Imai H, Takenaka M, Noguchi C, Nishikiori H, Chiba Y, Kutsumi H, Kitano M. Dig Dis Sci. 2018; 63: 787-796.
Clinical efficacy and safety of endoscopic ultrasound-guided gallbladder drainage replacement of percutaneous drainage: A multicenter retrospective study.
Minaga K, Yamashita Y, Ogura T, Takenaka M, Shimokawa Y, Hisa T, Itonaga M, Kato H, Nishikiori H, Okuda A, Matsumoto H, Uenoyama Y, Watanabe T, Chiba Y, Higuchi K, Kudo M, Kitano M. Dig Endosc. 2019; 31: 180-187.